Auckland, New Zealand
September 1 - 8, 2019
26 Continuing Education Credits for Psychotherapists
Only A Few Spaces Left!
Learning in the City of Sails
This course will be held in and around Auckland, New Zealand, in collaboration with The University of New Zealand, Massey University and Auckland South Correctional Center. The course will provide a unique opportunity to experience and learn with and in a unique and innovative prison in New Zealand. Participants will be exposed to native and immigrant individuals in the legal system and the governmental prison reform problems related to diversity. You will be actively engaged in clinical offender treatment and assessment,and you will learn about cultural specific psychopathy and how it relates to specific New Zealand populations and the legal system. New Zealand is actively recruiting psychotherapists and you will have an opportunity to meet with psychotherapist recruiters for job and career opportunities in New Zealand through the recruitment process.
Auckland is a buzzing urban hub nestled between two contrasting coastlines and hosts a combination of metropolitan delights and natural landscapes. Known as the 'City of Sails', Auckland is a beautiful harbor city located in the subtropical north of New Zealand. This gorgeous city is home to numerous black and white sand beaches, world-class museums, rugged mountains, verdant farmland, lush native bush, sun-drenched islands, award-winning wineries, leafy parks, charming country and coastal villages, Victorian architecture and some of the best food you will ever taste!
This series of in-depth seminars are designed for mental health professionals who want to become familiar with and apply Forensic Psychology. The seminars will be held both at at The University of New Zealand, Massey University and The Auckland South Correctional Center prison just outside the city. Your week in New Zealand will offer a very unique opportunity to work within the prison walls for in depth discussions, and an immersive on site seminar series within the prison. New Zealand has a very different view on multi- cultural harmony, and particular cultural and indigenous populations are at the forefront of our experience with various cultural issues being a part of our learning and dialogue.
You will spend two afternoons in small groups with members of the New Zealand psychology association for small group local tour experiences. A great way to share ideas, network and get to know the locals and the city!
You will culminate this fascinating program with a boat ride and Island food, nature and wine tour on our last day!
- Psychotherapists
- Mental health professionals
- World and life learners
- Those with an interest in forensic psychology
- Those with an interest in cultural implications of prison systems
- Professionals in other varied sectors interested in forensic psychology
*No prior experience or knowledge required!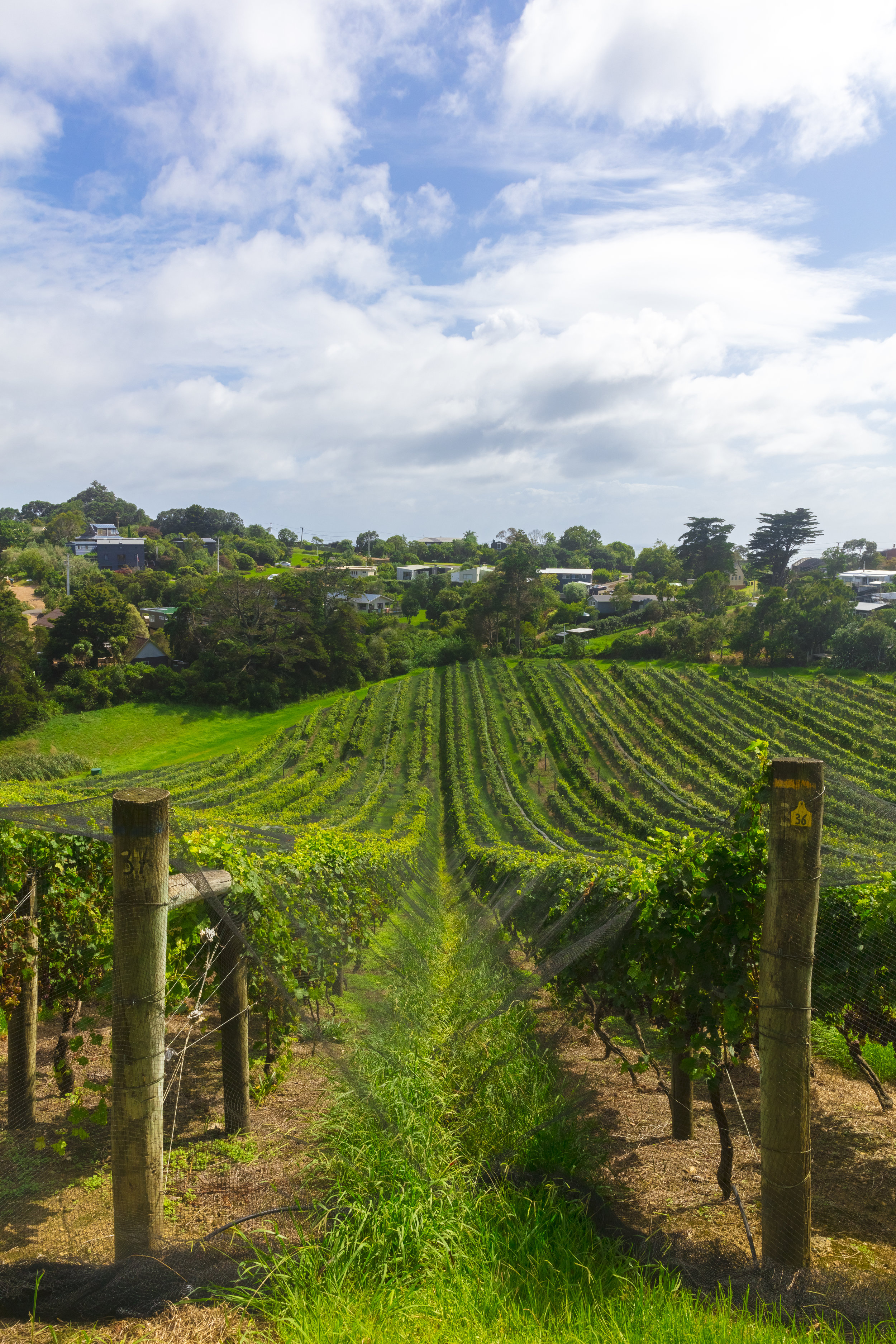 - Identify and apply aspects of research related to psychopathy and the legal system with a broad cultural perspective.
- Define and discuss world-view of the local culture within the context of psychology applicable to forensic systems.
- Identify and discuss the structure and function of differences between host culture and own culture.
- Identify and apply a forensic approach to Mental Health diagnosis and treatment planning.
- Identify and discuss key elements in the history and development of forensic psychology.
- Define and identify cultural aspects of the forensic system and how to apply this to various cultural psycho-therapeutic settings.
- Discuss and apply the concepts of forensic psychology in psycho-therapeutic and other settings.
- All seminars
- 4-star shared accommodations (single room supplement available for additional cost)
- 3 Lunches
- Welcome Dinner
- Excursion to Waiheke Island with lunch, wine tasting, 5-hour food and wine tour, a round-trip ferry ticket, and Waiheke Island bus pass
- Small group tours with local members of New Zealand Psychology Association
Lecturers
Dr. Leslee Brown, PhD
Dr. Brown is President and Director of Mind Body Passport Inc. designing and leading international trips for adult professionals, offering continuing education credits worldwide. Dr. Brown's interests are multi-faceted, engaging topics of psychology, culture, art, psychoanalysis and social dreaming. She is passionate about weaving many disciplines and interests together and creating an atmosphere of growth and learning. Travel opens ones mind and creates change bringing new perspectives on living life. She also served as The Director of International Seminars and Gastprofessor at Sigmund Freud University, Vienna. International psychology and developing "psychologists without borders" has become her focus. Dr. Brown has been in private practice for over twenty years, has been a research psychologist for The Neurological Institute and has served on faculty at UCLA Medical School teaching psychology and rapport building techniques to medical students. Dr. Brown was also assistant professor at The Chicago School and Director of Centers for International Studies. Leslee lives and works part time in in Los Angeles, part time in Paris, and the rest of the time is traveling the world.
Dr. Debra Warner, Psy.D
Dr. Debra Warner is a leading forensic psychologist, popular speaker, trauma expert, training professional and author. She addresses diverse topics including PTSD, multicultural therapeutic techniques, gang intervention, prison reform, human trafficking, violence, substance abuse, relationships and mental health. She currently is a Professor and a sought out expert witness, psychological evaluator, and consultant. Dr. Warner completed her doctorate in Forensic Psychology from Alliant International University in Fresno, California.. She received her Master of Arts and Master of Education in counseling psychology from Columbia University, Teachers College, in New York City, and has served as an adjunct professor for several universities and as Lead Faculty for Chapman University's Marriage and Family Therapy program. Dr. Warner has also served as Special Assistant to the Dean of Academic Affairs: Diversity and Community Engagement and Lead Faculty for the Forensic Psychology department for Los Angeles and Irvine. Some of her other professional assignments have included the Department of Homeland Security, Los Angeles Police Department, C.U.R.E.-A Better Los Angeles, the Department of Defense, the Department of Corrections and Regional Center. For these assignments she designed the program elements related to mental health and evaluation. Moreover, she served and clinical supervisor relating to human trafficking, trauma, PTSD and multicultural therapeutic techniques.
Dr. Benita Stiles-Smith, PhD, MSN
Dr. Stiles-Smith is a Clinical Psychologist (NZ/USA) and Nurse Practitioner (USA). She has a Post Graduate Diploma Psychological Practice Programme where she is Senior Professional Clinician/Supervisor. She studied at Albany Campus, School of Psychology and College of Humanities and Social Sciences, Massey University.
Francois Meyer, Phd.
Assistant Director: Rehabilitation Registered Psychologist Serco Asia Pacific.
Jim Van Rensburg
Jim van Rensburg is registered as Clinical Psychologist with the New Zealand Psychologists Board. He obtained the B.Iuris and MA (Clin Psyc) degrees in South Africa, where he worked as public prosecutor, psychologist in a Corrections setting and later as Human Resource Manager for a multi-national company. He immigrated to New Zealand in 1994 and returned to his earlier interest in Forensic Psychology, which included running a bi-cultural rehabilitation program for prisoners at Auckland Prison. In that setting, Jim worked in the Forensic Prison Team as well as in the Tane Whakapiripiri Unit in the Kaupapa Maori Stream, and has worked in close collaboration with Maori and Pacific Island cultural advisors and Iwi representatives for many years. Jim joined the team at Mason Clinic in 2015 where he is currently the Principal Psychologist. Jim's background in bi-cultural rehabilitation proves a continuing valuable asset.
Moon Lee, Auckland South Corrections Facility
Moon Lee is a registered counseling psychologist working for SERCO providing psychological assessment and rehabilitative treatment to meet men's criminogenic needs. Other background includes internship at ASCF in a mental health setting. As a Chinese immigrant himself, Moon Lee is specifically interested in Asian prisoners' mental health in New Zealand and the barriers that may jeopardize their access to mental health support. In addition, as a former personal trainer, Moon Lee is interested in the prevention and management of eating difficulties experienced in the sport professions. Moon Lee presented his research regarding eating disorders in the fitness industry at Fitex New Zealand (2016). This seminar aimed to promote awareness and better management of eating disorders in sport and recreational settings. Development of interface between sport, offender rehabilitation, and positive psychologies is an enduring interest.
Gwenda Willis, University of Auckland
Associate Professor in clinical psychology at the University of Auckland, Registered Clinical Psychologist and founder/director of the Advancing Sexual Abuse Prevention (ASAP) research group. Her research and clinical interests focus on preventing sexual offending and strengths-based approaches to working with clients at risk to abuse. Current projects include the development of a structured actuarial tool to assess individual, social and environmental protective factors that reduce risk for sexual reoffending (with collaborators Drs D. Thornton & S. Kelley, USA, and M. de Vries Robbé, the Netherlands), and a series of studies exploring the impact of offence-based labels. She has received numerous grants and accolades for her research. Dr Willis provides training and consultation to clinicians internationally, including in the application of the contemporary Good Live Model of rehabilitation and Trauma-Informed Care. Dr Willis is a member of the Association for the Treatment of Sexual Abusers (ATSA) and the ATSA Prevention Committee, and an Executive Board Member of the Australian and New Zealand Association for the Treatment of Sexual Abuse (ANZATSA). In addition, she is an Editorial Board member for three international peer-reviewed journals, including the premiere journal in the field of sexual abuse treatment and prevention, Sexual Abuse.
Armon Tamatea, University of Waikato
Armon Tamatea (Rongowhakaata; Te Aitanga-A-Maahaki) is a clinical psychologist who served as a clinician and senior research advisor for the Department of Corrections (New Zealand) before being appointed at the University of Waikato. Armon's research interests are the gang community, institutional aggression in New Zealand prisons, mental health in prisons, and the roles of culture in correctional settings. He currently divides his professional time between teaching, research, supervision, and clinical practice in the criminal justice arena.
Samantha Patel, Massey University
As a Registered Psychologist I have an extensive background of working within high risk and stressful environments across New Zealand, Australia and the United Kingdom. I have assisted individuals, teams and organizations to build resilience, develop potential and build confidence to thrive in a variety of challenging, high pressure situations and workplaces. Commercial experience has included developing solutions during bid phases that have led to the winning of contracts worth up to $1 billion. As an experienced Forensic Psychologist, I have also worked within both clinical and organizational settings and am skilled at building understanding with a lay audience on the ins and outs of psychology and its practical application to business environments.
Michael Easden, Regional Forensic Psychiatry Services, Waitemata District Health Board
Dr Michael Easden is a registered Senior Clinical Psychologist specialized in forensic mental health. He obtained a PhD (2010) and Post Graduate Diploma (2012) from Massey University. Since registration he has held a full-time position at Mason Clinic, Auckland Regional Forensic Psychiatry Service. As part of this role he conducts psychological assessments on behalf of the court for inpatients, community clients and in a prison setting (e.g. fitness to stand trial assessments, risk and preventative detention and presentence assessments). He has worked in various forensic mental health acute and rehabilitative units conducting assessment, psychotherapy and group treatment for clients commonly presenting with a range of coexisting problems including schizophrenia spectrum and psychotic disorders, depression, anxiety, substance misuse, criminal offending behavior and cognitive impairment. He has been involved in program development and evaluation to implement group treatments such as Cognitive Behavioural Therapy for Psychosis (CBTp) for voice-hearers incorporating cultural relevant modifications, Dialectic Behaviour Therapy (DBT) skills groups, and Cognitive Rehabilitation Therapy (CRT). He facilitates the Mason Violence Reduction Programme (VRP) tailored for individuals in forensic mental health settings. Outside of this role he provides individual psychotherapy in a limited part-time private capacity often to community-based clients with a forensic history or current stressors related to an active court process. Across all areas of work, he takes an individualized case formulation approach drawing from a broad base of empirically-based cognitive and behavioral interventions. He has a special training and research interest in optimizing therapist competence in psychotherapy and case formulation. He has recently begun working at the Te Aka, medium secure unit Kaupapa Māori unit at Mason Clinic which is his current focus for professional development.
Itinerary Highlights
Interactive Forensic Psychology seminars and discussions at Auckland South Correctional Center.

Interactive seminars on various topics of Forensic Psychology at Auckland's Massey University.

Small group tours with members of The New Zealand Psychology Association.

Native and Cultural Implication in forensic psychology and in New Zealand.

Active recruitment on psychotherapy employment opportunities in New Zealand.

Excursion to Waiheke Island for a 5-hour food and wine tour, including a sampling of wine, beer and olive oils. Nestled in the Hauraki Gulf, Waiheke has the ideal micro-climate for growing grapes and olives.
Cost
Need a custom payment plan? Email us at info@mindbodypasspot.com
Want to earn $100 – or more? Refer a friend or colleague who signs up, and we'll send you $100 for each referral.
Want your trip for free? Gather six people who sign up for the same course, and we'll give you yours for FREE!
Questions? Contact Dr. Leslee Brown at info@mindbodypassport.com
or for a free one-on-one consultation click here.
Mind Body Passport is approved by the California Psychological Association to provide continuing professional education for psychologists. Mind Body Passport maintains responsibility for this program and its content.
Mind Body Passport Inc. is also recognized as a CAMFT-approved Continuing Education Provider. Certificate awarded upon successful completion.