Communing With The Spirits
A Jungian Approach to the Healing Practices of Caribbean Culture
New Orleans, Louisiana
July 25 - 29, 2019
12 Continuing Education Credits for Psychotherapists
The Magic of New Orleans:
If you're ready to step into the heart of vibrant healing practices, re-enchant your life, and unearth New Orleans' spiritual treasures, then join Jungian analyst, Constance Romero, and international psychotherapist, Dr. Leslee Brown, on this unique experience to awaken your senses!
Come feed your body, mind and soul with the unique cuisine, culture and vibrant spirituality of the city of New Orleans!
Often referred to as the northernmost Caribbean city, New Orleans is not only famous for jazz, Mardi Gras, and some of the tastiest, most creative food in the world, but it is also one of the few places you can experience the vibrant spiritual healing practices of Caribbean culture first-hand.
On this illuminating journey, we will explore the extraordinary roots of spiritual practice as it was transported from Africa to South America, the Caribbean, and New Orleans.
New Orleans' unique spiritual practices are accepting of all faiths, races, and creeds. These practices were also used to help heal the city of New Orleans after the devastation of hurricane Katrina.
Together we will explore the pantheon of gods and goddesses, their archetypal patterns, and how they manifest in ceremonial practice as well as our daily lives. We will gather each morning in a specially created dream matrix for the practice of Social Dreaming which furthers our capacity for individual and community healing.:
- Psychotherapists
- Mental health professionals
- World and life learners
- Those interested in spiritual healing
*No prior experience or knowledge required!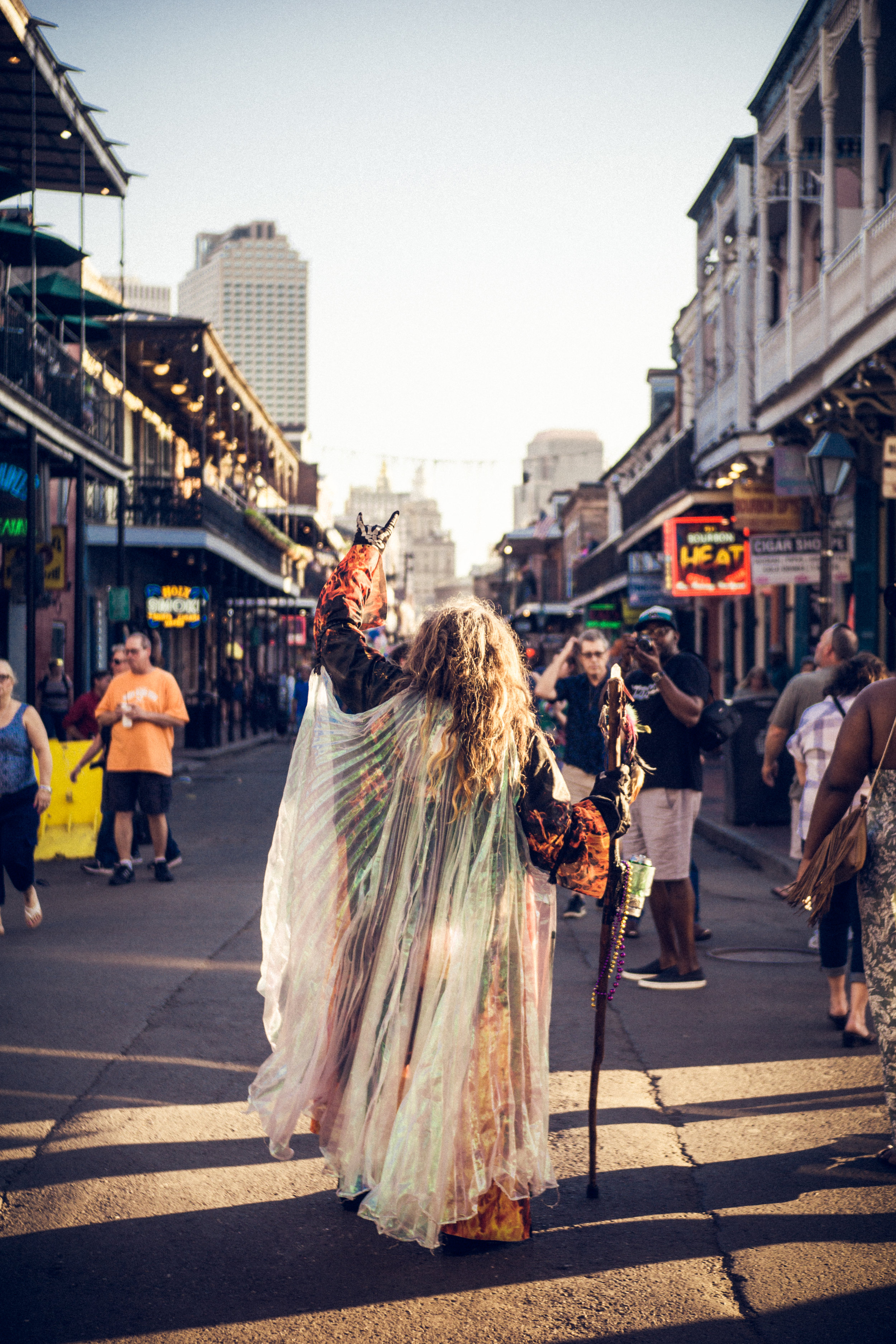 - Become acquainted with or further your understanding of key Jungian ideas.
- An unparalleled immersive, psychological and spiritual experience.
- Our expert, multi-cultural instructors come from a variety of depth psychology approaches and are uniquely qualified to help you access the most personally enlivening, authentically felt experience of self and place possible.
- New Orleans' rich cultural heritage is the perfect place to deepen your experience of Archetypes, your understanding of the Individuation process, and the nature of the personal and cultural Shadow.
- Unlock your creative potential through the process of Active Imagination.
- Spiritually enlivening, trans-disciplinary educational experience.
- Seminars
- Accommodations (single rooms available for additional cost)
- All breakfasts, welcome dinner, farewell dinner
- All tours and cultural/museum visits
Dr. Brown is President and Director of Mind Body Passport Inc. designing and leading international trips for adult professionals, offering continuing education credits worldwide. Dr. Brown's interests are multi-faceted, engaging topics of psychology, culture, art, psychoanalysis and social dreaming. She is passionate about weaving many disciplines and interests together and creating an atmosphere of growth and learning. Travel opens ones mind and creates change bringing new perspectives on living life. She also served as The Director of International Seminars and Gastprofessor at Sigmund Freud University, Vienna. International psychology and developing "psychologists without borders" has become her focus. Dr. Brown has been in private practice for over twenty years, has been a research psychologist for The Neurologic Institute and has served on faculty at UCLA Medical School teaching psychology and rapport building techniques to medical students. Dr. Brown was also assistant professor at The Chicago School and Director of Centers for International Studies. Leslee lives and works part time in in Los Angeles, part time in Paris, and the rest of the time is traveling the world.
Constance Evans Romero, LPC, LMFT
Constance Romero is a Jungian analyst with over 25 years experience in private practice and several years as a psychoanalytic supervisor. She is also a Senior Training Analyst with the Inter-Regional Society of Jungian Analysts, a core faculty member of the New Orleans Jungian Seminar and a member of the International Association of Analytical Psychology. She has a prior professional background in theater as an actor and director and lectures nationally and internationally on the interface between Depth Psychology and the Arts. Recent presentations include papers delivered at the Freud Museum in London on The Ecstatic in Classical Greece and Depth Psychology and at the Jung Institute in Zurich on Performance and the Power of Transcendent Function in Troubled Times. Recent publications include articles in The Journal of Analytical Psychology (2017), the International Journal of Jungian Studies (2016) and Psychological Perspectives (2007). She lives and works in New Orleans.
Shukrani is the Creator of "Spiritual Tools – Part 1 and Part 2." Her vast experience and knowledge of Caribbean healing practices brings an authenticity to our experience together. She is a spiritual counselor and works one-on- one with clients in private consultation. Her twenty-five plus years of knowledge, research and experience ranges from: African dance, to music, to song, and to folklore of Senegal, Mali, and Guinea West Africa. She specializes in African spirituality of Lukumi, Sunni, and Islam as well as African cultural practices of Wolof, Djola, Senegal, and West Africa.
Itinerary Highlights
Explore the French Quarter and Jackson Square

Social Dreaming Lecture and Social Dreaming Group

Discussion: A Jungian depth psychological approach to the spiritual practice of Caribbean cultures

Visit to Vodou Authentica and Island of Salvation Botanica

"Erotic City Come Alive: Performance and the Power of the Transcendent Function in Troubled Times" a presentation by Constance Romero

New Orleans swamp and bayou tour
Cost
Need a custom payment plan? Email us at info@mindbodypasspot.com
Want to earn $100 – or more? Refer a friend or colleague who signs up, and we'll send you $100 for each referral.
Want your trip for free? Gather six people who sign up for the same course, and we'll give you yours for FREE!
Questions? Contact Dr. Leslee Brown at info@mindbodypassport.com
or for a free one-on-one consultation click here.
Mind Body Passport is approved by the California Psychological Association to provide continuing professional education for psychologists. Mind Body Passport maintains responsibility for this program and its content.
Mind Body Passport Inc. is also recognized as a CAMFT-approved Continuing Education Provider. Certificate awarded upon successful completion.