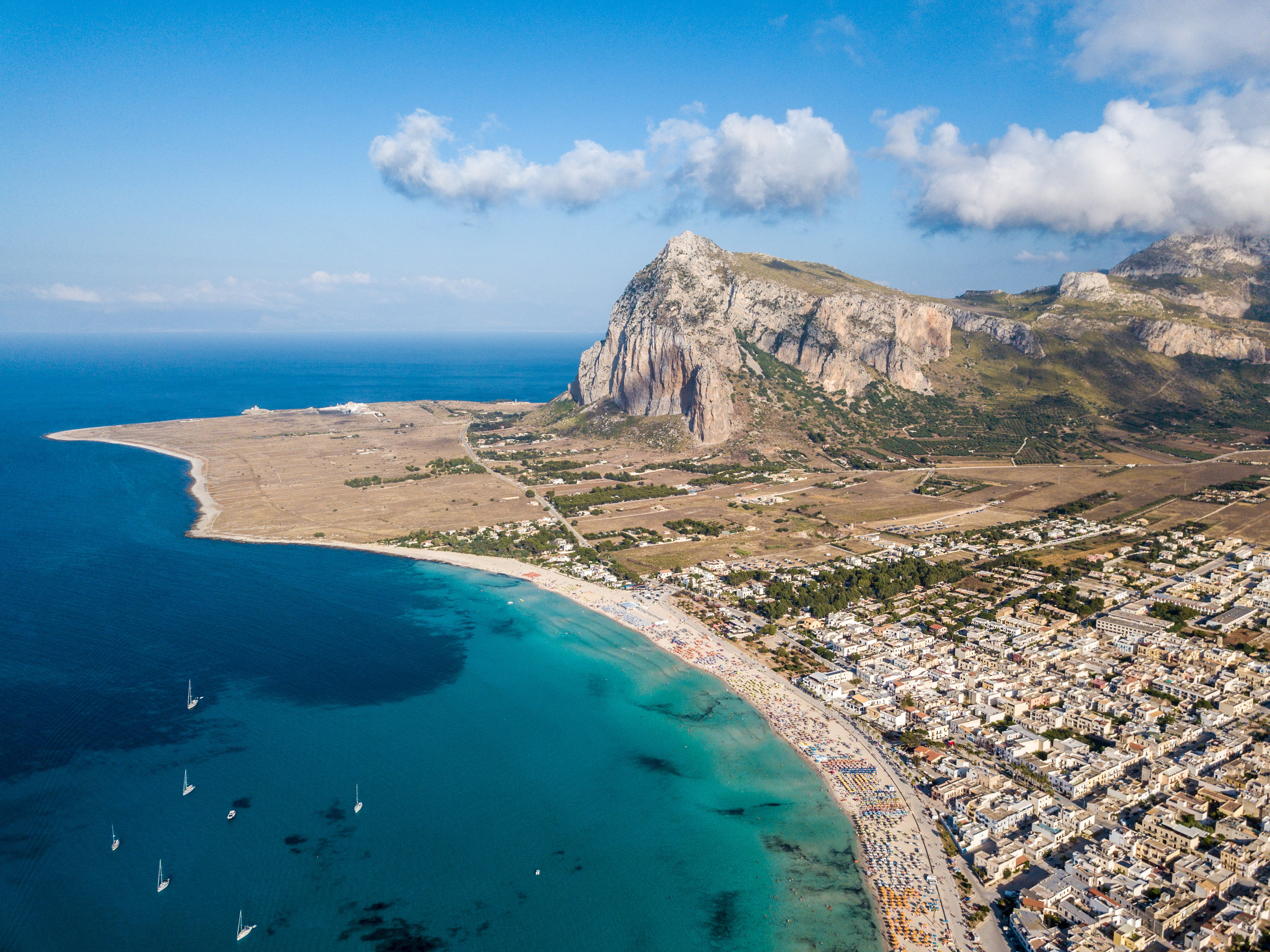 A Jungian Journey to the Island Of Myths
Sicily, Italy
December 9-18, 2019
24 Continuing Education Credits for Psychotherapists
Our Sicilian Journey
Refresh your spirit! Journey this December when you'll delight in the energy of the island's ancient sites, mythic mountains, and breathtaking shores. Once the thriving epicenter of the ancient Mediterranean, Sicily is a land of myths and legends and has served as the backdrop for many of the classic stories of antiquity. You will dive into a history that dates as far back as 12,000 B.C.E. and visit some of the best preserved Greek temples and archeological sites in the world. Here is your opportunity to get lost among the vestiges of former civilizations and experience Sicily's breathtaking blend of cultures and timeless folkloric traditions. The island's captivating terrain and tumultuous timeline have all contributed to a narrative so tantalizing that it has become legendary.
Sicily, originally part of the ancient Greek civilization, is said to be the place where Persephone, a maiden picking flowers in a field, was abducted and taken into the Underworld. Separated from her mother and forced to reside in the Underworld, she becomes Queen of the Depths, but a Queen who also returns to the upper world at the beginning of each Spring. Persephone's story is not only representative of the seasons, but also symbolizes the journey of the individuation process where the soul begins to know, for itself, the seasons of life and the psycho-spiritual meaning of Eternal Return.
With Sicily as our backdrop, we will explore key myths together and create a group dreaming matrix to reflect upon and process our emotional and physical responses. As we engage with the timeless tales of Psyche and Eros, Demeter and Persephone, and Orpheus and Eurydice, we will follow the foundational archetypal patterns that symbolize transformation and renewal within the human psyche. As a group, we will engage with the unconscious through dreams, rituals, and personal experiences.
The ancient Greeks had many myths that sought to understand the natural world and the mysteries of everyday life. The dynamic themes of these myths continue to reflect what we struggle with today: love, war, trauma, power, loss, parenthood, the rigors of aging and how to find meaning in life. We will specifically focus on the mythopoetic expression of these dynamics and the parallels between the ancient idea of the Underworld and the Jungian concept of the unconscious.
Sicily is an island paradise, relatively untouched by tourism, and with abundant historic treasures to explore. Today, ancient mythology is still central to Sicilian culture-- Sicily is known as Persephone's Island.
Sicily is a cultural region with deep roots in tradition and festivities. One of the most enchanting and exciting times to be there is during the holiday season. There are an abundance of holiday markets full of wonderful hand crafted items and special culinary delights. Each region we will visit has its own special traditions, street performances and musical concerts and shows. Soak up the holiday spirit this year, and experience the charming and captivating traditions while in Sicily!
- World and life learners
- Psychotherapists
- Mental health professionals
- Those with an interest in searching for the meaning of trauma and how to heal
- Those with an interest in Jungian psychology
- Psychotherapists with working knowledge of depth psychology
*No prior knowledge or experience required!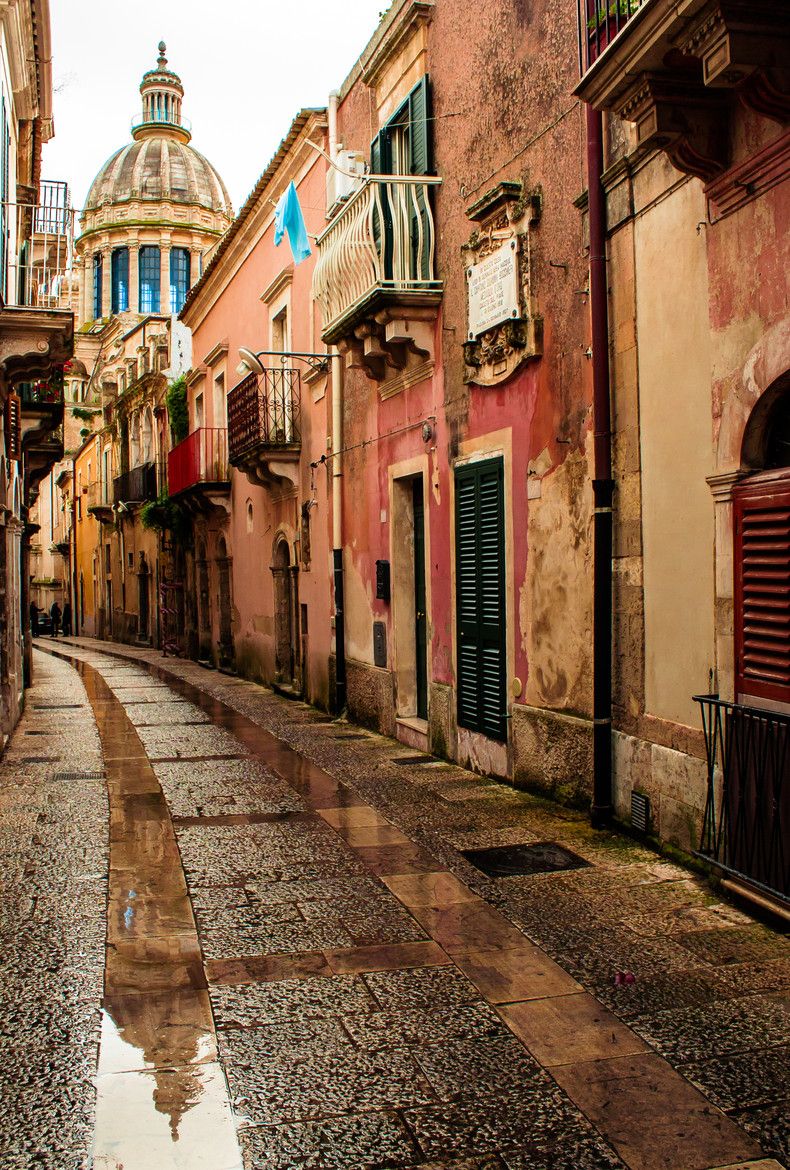 - Ability to define and identify key Jungian concepts such as Archetypes, the Collective Unconscious, Individuation and the process of Active Imagination in clinical practice, ancient texts, and within the history and development of Depth Psychology.
- Ability to identify and discuss the archetypal aspects of the ancient philosophic idea of Eternal Return; its place in myth, history, and dramatic ritual and its relevance to the Jungian concept of Individuation..
- Describe Jung's concepts of the Ego, Persona, Personal Unconscious and Collective Unconscious and discuss how they appear in psychotherapy as principal domains of psychic structure.
- Attendees will be able to identify and define the Jungian archetype of the Shadow; its influence in the psychological life of the individual and its relevance to cultural phenomena, past and present.
- Participants will be able to identify the prominent archetypal/behavioral patterns within the myths of Persephone, Orpheus and Psyche and Eros and describe their appearance within the clinical hour.
- Attendees will be able to define the Jungian concept of Active Imagination, discuss its creative influence in both professional and personal development and apply it in a specialized form of dramatic therapy.
- Attendees will be able to define and apply the concept of Active Imagination as a personal and therapeutic healing modality through creating and performing their own Dramatic Monologue.
- Discuss and apply the concepts of Social Dreaming and how to utilize The Social Dreaming Matrix in psychotherapeutic settings.
- All wonderfully curated seminars
- 4-star shared accommodations (single room supplement available for additional cost)
- All breakfasts
- Four sumptuous lunch experiences (see above descriptions)
- Two dinners
- All excursions with private guides and entrance fees
- On ground transportation per itinerary in our private luxury coach
- Airport transfers
Dr. Brown is President and Director of Mind Body Passport Inc. designing and leading international trips for adult professionals, offering continuing education credits worldwide. Dr. Brown's interests are multi-faceted, engaging topics of psychology, culture, art, psychoanalysis and social dreaming. She is passionate about weaving many disciplines and interests together and creating an atmosphere of growth and learning. Travel opens ones mind and creates change bringing new perspectives on living life. She also served as The Director of International Seminars and Gastprofessor at Sigmund Freud University, Vienna. International psychology and developing "psychologists without borders" has become her focus. Dr. Brown has been in private practice for over twenty years, has been a research psychologist for The Neurologic Institute and has served on faculty at UCLA Medical School teaching psychology and rapport building techniques to medical students. Dr. Brown was also assistant professor at The Chicago School and Director of Centers for International Studies. Leslee lives and works part time in in Los Angeles, part time in Paris, and the rest of the time is traveling the world.
Constance Evans Romero, LPC, Diplomate Jungian Analyst
Constance Romero is a Jungian analyst with over 25 years experience in private practice and several years as a psychoanalytic supervisor. She is also a Senior Training Analyst with the Inter-Regional Society of Jungian Analysts, a core faculty member of the New Orleans Jungian Seminar and a member of the International Association of Analytical Psychology. She has a prior professional background in theater as an actor and director and lectures nationally and internationally on the interface between Depth Psychology and the Arts. Recent presentations include papers delivered at the Freud Museum in London on The Ecstatic in Classical Greece and Depth Psychology and at the Jung Institute in Zurich on Performance and the Power of Transcendent Function in Troubled Times. Recent publications include articles in The Journal of Analytical Psychology (2017), the International Journal of Jungian Studies (2016) and Psychological Perspectives (2007). She lives and works in New Orleans.
Itinerary Highlights
The Myth of Orpheus and Eurydice: Dreaming the Underworld and Bringing the Soul Back to Life

Social Dreaming: Mythic Dream Matrix ©

Excursion to Monreale Cathedral

Mount Etna

Stay on The picturesque ancient island of Ortigia with the ancient Greek Apollo Temple, Cathedral Square and beautiful limestone buildings and Baroque architecture.

Mining Character: Mending the Soul, The Myth of Psyche and Eros

Writing You Own Monologue and Giving Voice to Desire ©: Active Imagination as a personal and therapeutic healing modality through creating and performing your own Dramatic Monologue. Mind Body Passport Cabaret©

Farm and winery visits

Visit Doric Temples

Syracuse Archaeological Park Visit: Highlights include the Greek Theatre, the Roman Amphitheatre, and the Paradise Quarry. The resulting park contains some of the most extraordinary monuments that classical antiquity has left us and, given their degree of interest and importance, has few equals elsewhere in Italy.
Cost
$3,978 after May 30.
Need a custom payment plan? Email us at info@mindbodypasspot.com
Want to earn $100 – or more? Refer a friend or colleague who signs up, and we'll send you $100 for each referral.
Want your trip for free? Gather six people who sign up for the same course, and we'll give you yours for FREE!
Questions? Contact Dr. Leslee Brown at info@mindbodypassport.com f
Or for a free one-on-one consultation, click here.
Mind Body Passport is approved by the California Psychological Association to provide continuing professional education for psychologists. Mind Body Passport maintains responsibility for this program and its content.
Mind Body Passport Inc. is also recognized as a CAMFT-approved Continuing Education Provider. Certificate awarded upon successful completion.