In Collaboration with The C.G. Jung Institute
Zürich, Switzerland
February 16-23, 2020
34 Continuing Education Credits for Psychotherapists
Sail into the World of Carl Jung
Join us this winter on the snow frosted shores of Lake Zurich for our annual Jungian Winter Intensive. The journey will take you on an in depth exploration of Jungian concepts at The C. G. Jung Institute Zurich, Switzerland.
Please note: Space is very limited to 24 participants this year. Last year we were at capacity with a long waiting list.
This winter, our study program will focus on fundamentals of Jungian psychology, fairy tales, dreams, individuation and non-verbal ways to the "self". This enlightening program culminates with a once in a lifetime visit to Jung's medieval tower in Bollingen, Switzerland, hosted by Jung's grandson. This is a very special private and coveted visit, as the home is still owned and occupied by the family and is never open to the public!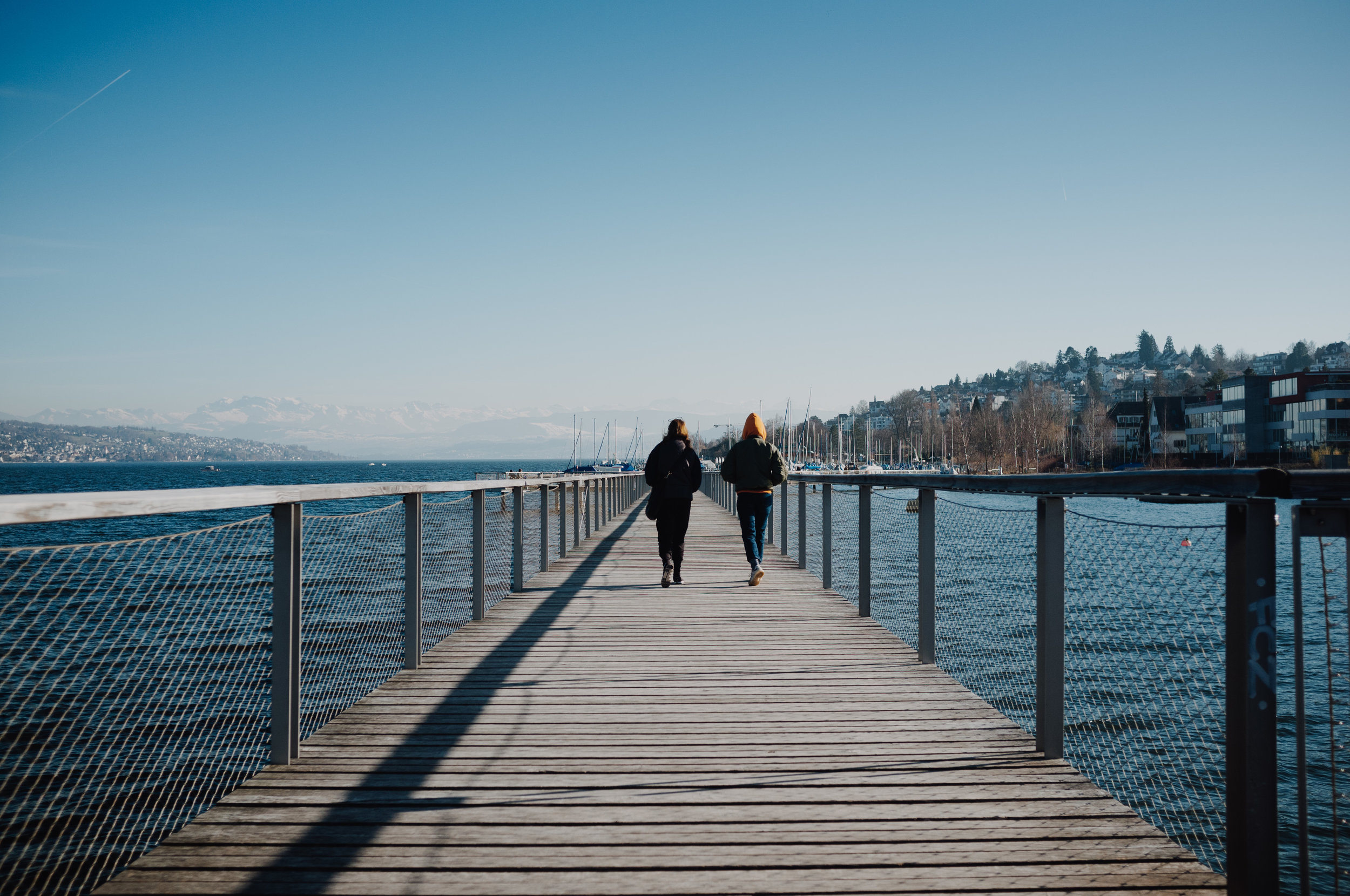 - World and life learners
- Psychotherapists
- Mental health professionals
- Those with an interest in Jungian psychology
*No prior knowledge or experience required!
- Describe the complex architect of our dreams
- Apply the fundamentals of psychological types
- Discuss the hurts of the soul and the humiliation experiences
- Discuss negative emotions and their use in psychotherapy and the individuation process
- Describe the relevance a of fairy tales in psychotherapy and individuation
- Discuss alchemy and its colors and meaning to the psycho-therapeutic process
- Apply nonverbal methods of Qigong, meditation and I Ching in psychotherapy as a non verbal way to the self
- Describe The Phenomena of Synchronicity in Theory and Practice
- Describe music and its part in the individuation process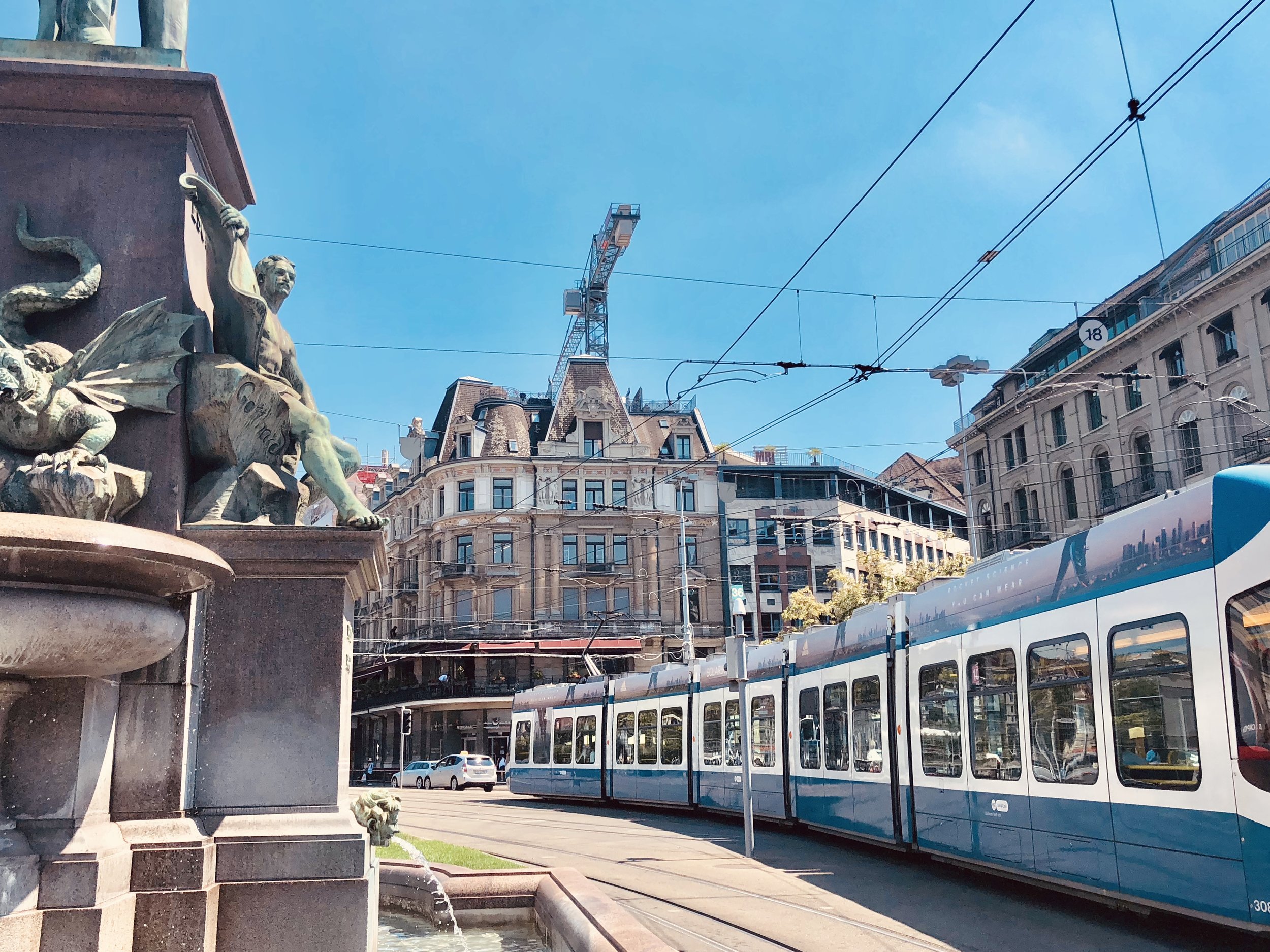 - Lodging in a modern boutique hotel (Shared rooms; Single supplement available)
- All lectures and seminars
- Five breakfasts
- Two lunches
- Apéro reception party
- Two dinners
- Visit to Jung's grave

*Optional: Tour of Bollingen Tower with one of Jung's grandsons cost (additional $108)
Dr. Brown is President and Director of Mind Body Passport Inc. designing and leading international trips for adult professionals, offering continuing education credits worldwide. Dr. Brown will be your guide on this extraordinary journey! Dr. Brown's interests are multi-faceted, engaging topics of psychology, culture, art, psychoanalysis and social dreaming. She is passionate about weaving many disciplines and interests together and creating an atmosphere of growth and learning. Travel opens ones mind and creates change bringing new perspectives on living life. She also served as The Director of International Seminars and Gastprofessor at Sigmund Freud University, Vienna. International psychology and developing "psychologists without borders" has become her focus. Dr. Brown has been in private practice for over twenty years, has been a research psychologist for The Neurologic Institute and has served on faculty at UCLA Medical School teaching psychology and rapport building techniques to medical students. Dr. Brown was also assistant professor at The Chicago School and Director of Centers for International Studies. Leslee lives and works part time in in Los Angeles, part time in Paris, and the rest of the time is traveling the world.
Idalina Aparecida deSouza, PhD
Ronnie Landau, MA Psych.
James Graham Johnston, M.Arch.
Sharon Martin, MSN, Psychologist and Analyst
Nancy Ortenberg, M.A.
Renate Daniel, Dr. med.
Janis Maxwell, PhD
Vicente De Moura, Dr. phil.
Qi Wang, Dr. med.
Ursula Brasch, lic. phil.
Dragomir Kojic, Jungian Analyst CGJIZ
Itinerary Highlights
Lectures and seminars:
The Complex: Architect of Our Dreams

The Hurts of the Soul and the Humiliation Experiences

Psychological Types: The Fundamentals

"Negative" Emotions

The Queen of Sheba and Her Hairy Legs

The Colors in Alchemy

Qigong and Meditation - A Nonverbal Way to the Self

I Ching

The Relevance of Fairy (Fe) Tales

The Phenomena of (Fe) Synchronicity in Theory
and Practice

Music and the Individuation process

The Humilitation Experiences and the Hurts
of the Soul

Film: Never Look Away, Healing Cultural Trauma

Psychological Types and Individuation

The Archetype of the Shadow

Soul in Sand

Psyche and Soma

A Study of Wolfgang Pauli's Dreams

Active Imagination and its Development

Excursion:

Optional: Tour of Bollingen Tower with one of Jung's grandsons cost (additional $108)
Cost
$3,778 after August 25.
Need a custom payment plan? Email us at info@mindbodypasspot.com
Want to earn $100 – or more? Refer a friend or colleague who signs up, and we'll send you $100 for each referral.
Want your trip for free? Gather six people who sign up for the same course, and we'll give you yours for FREE!
Questions? Contact Dr. Leslee Brown at info@mindbodypassport.com
Or for a free one-on-one consultation, click here.
Mind Body Passport is approved by the California Psychological Association to provide continuing professional education for psychologists. Mind Body Passport maintains responsibility for this program and its content.
Mind Body Passport Inc. is also recognized as a CAMFT-approved Continuing Education Provider. Certificate awarded upon successful completion.